The Kid's Club at SLV Sports & Wellness offers quality child care so that our members can get their workouts in. Our friendly staff provides a safe, clean, and nurturing environment for your children aged 3 to 12 years old.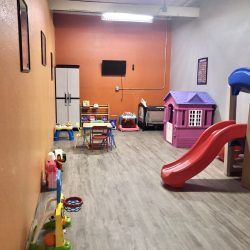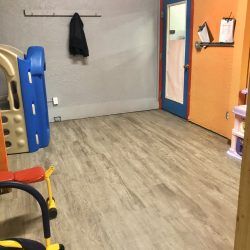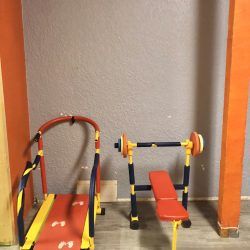 The Kid's Club Hours are:
Monday-Thursday: 7am-6:30pm (by appointment only)​
Friday: 7am-4:30pm (by appointment only)​
Saturday: 10am-1:30pm (by appointment only)​
For additional questions, please contact the front desk at 719-589-3288.
Here's what's new:
Kid's Club will not be staffed by an employee (see below for our recommended childcare provider option).
The play area is next to the weight room so that you can check-in on your child(ren) periodically.
For ages 3-12.
1-hour appointments (Appointments will show 75 minutes as it will include the 15 minute time period needed for our staff to clean).
1 family per appointment unless you have a friend with kids you would like to share the appointment with (Please put in the appointment notes who you will be sharing the appointment with, they must have kid's club membership as well).
Appointments will be required through MindBody.
The Kid's Club will be cleaned and sanitized in between sessions (We are reducing the number of toys in Kid's Club to make this process easier).
This service is for members only and can be added on to your membership for $10 per month
For additional information contact the front desk at 719-589-3288.